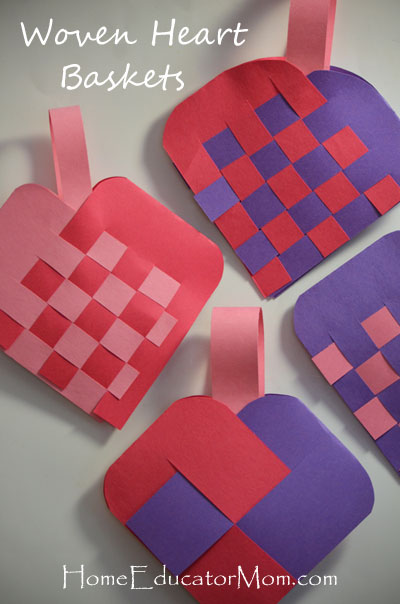 In gearing up for Valentine, I made this little woven hearts baskets with the kids.  This craft is pretty cute and it can be used as a Valentine's treat baskets. The heart shaped basket is very easy to make and inexpensive.
Materials:
Construction papers

Scissors

Glue/tape/stapler
Instructions:
Cut construction papers in half the long way (the hot dog way).

Fold the paper in half, the short way (hamburger way) and make cuts on the open end edge. For young children, I only made one cut. See first picture below. The max number of cuts I made was 4 cuts.

Round the corners on the folded side. (This will give you the heart shape. You can also trim it at the end)

Now do the same with a different colored construction paper. The two colored construction papers for the same basket would need to have the same number of cut strips.

Simply weave the strips together using the "under and over" method, weaving the bottom first, then join the tops together. Refer to second picture below.

After the weaving is done, you can glue/tape or staple your basket together and lastly, add a handle.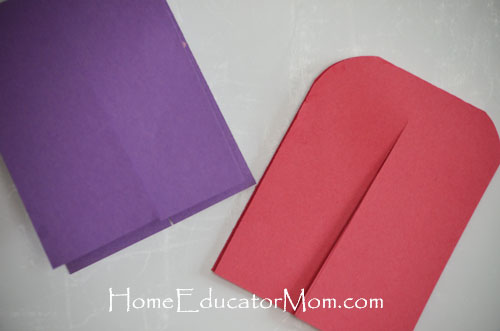 For very young children, just make one cut on the paper.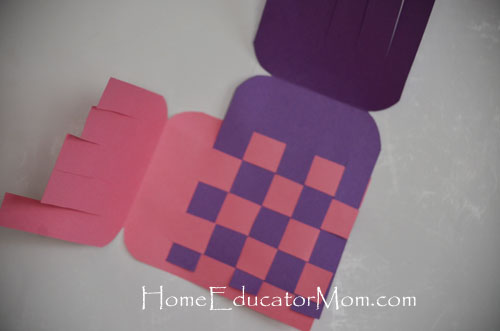 This picture shows the bottom of the basket already woven.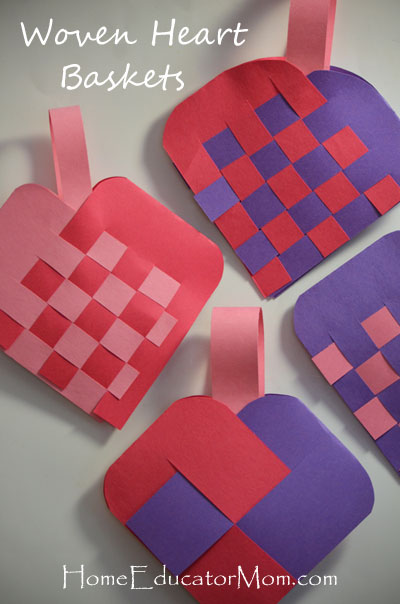 Enjoy!