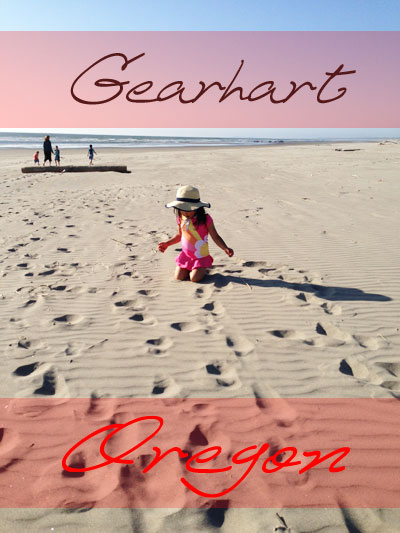 Last weekend we spent a few days with our friends in Gearhart, a lovely, quiet town three miles north of Seaside at the Oregon coast. Gearhart is located 10 miles from the northwest tip of Oregon and about 80 miles from Portland. View map of Oregon Coast.
What appealed to us is the quiet, slow-paced atmosphere of Gearhart. Once you entered city limits, there are no street lights. Wide streets made it a great place for biking. To learn an easy way to teach children to bike, read my post Teach Your Child to Ride a Bike.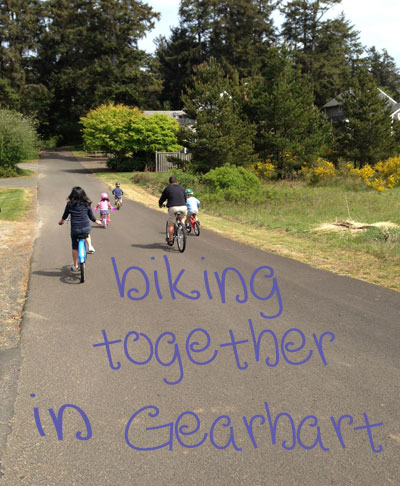 With the unusually warm Mother's  Day weekend, it made it a perfect time for a walk down to the unspoiled sandy Gearhart Beach which is situated right in town. Just bring some shovels and buckets and the kids will entertain themselves for hours. One thing Buddy, my big boy, discovered was jumping waves.  Standing in the water hand in hand with his friends and taking a big jump on the waves as it crashed in. He had the biggest smile of satisfaction! See picture below.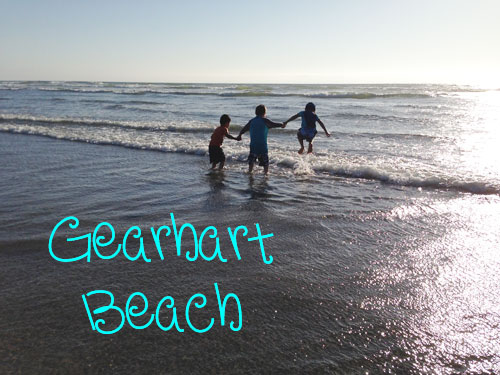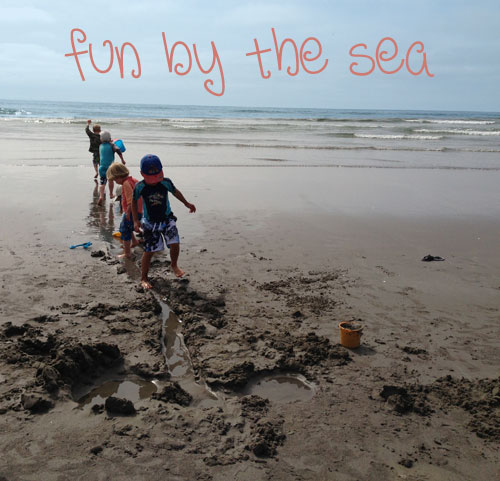 I had fun shell hunting on the beach. Together with our friends we must have collected ten sand dollars. At low tide, some of us even found some live sand dollars, and yes, we did return them to the sea. I found this sand dollar poem and thought you might enjoy it too (see picture below). There're other versions of the Legend of the Sand Dollar. If you're interested, there's also Legend of the Sand Dollar children's book.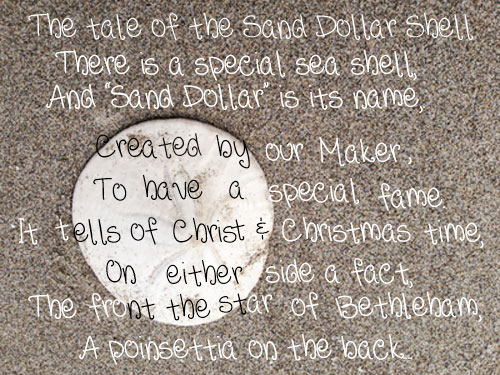 When night falls, we enjoyed a fun game of Two Truths and a Lie around this outdoor fire with marshmallows and yummy smores. We were told that bonfires on the beach is permitted.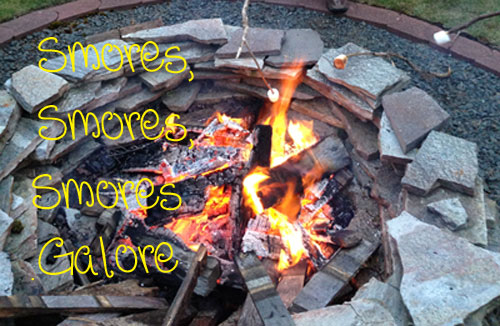 If you're a golfer, Gearhart is home to Gearhart Gold Links, the oldest golf course in the northwest, beautiful and well kept. Other activities include tennis, clamming and flying kites. Visit City of Gearhart for more information. We definitely enjoyed ourselves in Gearhart. I hope you enjoyed all those fun pictures! Now on with our Thursday blog hop.
Welcome to Be Inspired By Others Thursday Blog Hop.
Now let's link up in community.
If you don't have a blog, I invite you to visit some great posts from bloggers around the web. Thank you to those of you who linked up with me last week. I loved reading all of your great posts.
Come inspire us by linking up your wonderful posts here so we all can be inspired. All family-friendly posts such as, marriage, motherhood, crafts, recipes, homeschooling, organization, and more are welcome. If you decide to join the fun by linking up with us, I request that you add Home Educator Mom's button to your posts or site so others can join us as well. You can find the html code in the sidebar, or "save as" copy, and paste the button below on your blog.

If you have a Giveaway, check out my big list of Sites to List Your Giveaways. I personally use this list myself so the links should work.
Hop on over here to see my list of Blog Hops / Link-up Parties to add your link and join others.