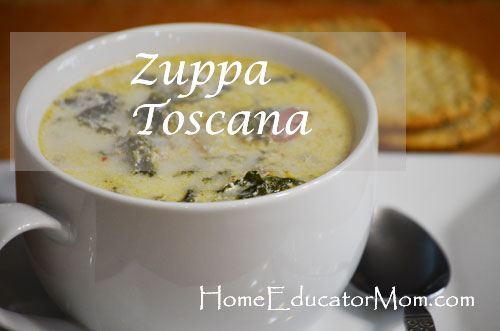 If you have an Olive Garden Restaurant nearby, the chances are you've probably tried this soup. The first time I had Zuppa Toscana, or simply Zuppa soup was a few years ago at my local Olive Garden and since then, I've tried a few versions of Zuppa recipes. Recently, I found one that my family loves. This defiitely satisfied our cravings for Zuppa soup; hopefully you and your family will enjoy this too!
Ingredients:
2 bunches kale
12 small red potatoes, sliced thin
1 whole onion, chopped
1-1/2 pound Italian sausage
1/2 teaspoon red pepper flakes (more To Taste)
4 cups Low Sodium Chicken Broth
2 cups whole milk
2 cups half-and-half
4 cups water
1 1/2 tsp sea salt
salt and pepper to taste
Instructions:
Tear kale into bite-sized pieces and set it aside. (chop up kale ribs for soup or reserve for juicing)
In a medium pot, boil sliced potatoes until tender. Drain and set aside.
In a large pot, crumble and brown the Italian sausage. Drain as much fat as you can using a spoon or paper towels. Stir in the red pepper flakes, chicken broth, milk, half-and-half and water. Bring soup to a boil and simmer for 20 minutes.
Taste and adjust seasonings as needed. Add the potatoes, then stir in the kale. Simmer for an additional 10-15 minutes. Serve and enjoy!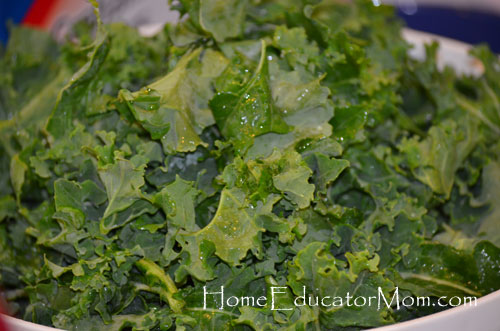 Kale that's been torn into bite-sized pieces.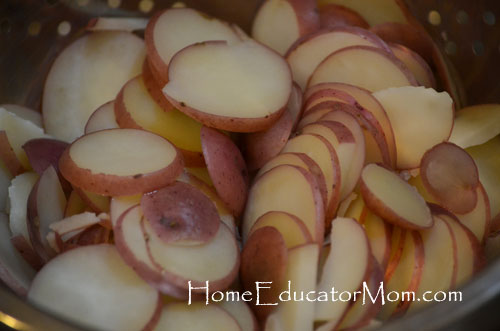 Sliced red potatoes in strainer.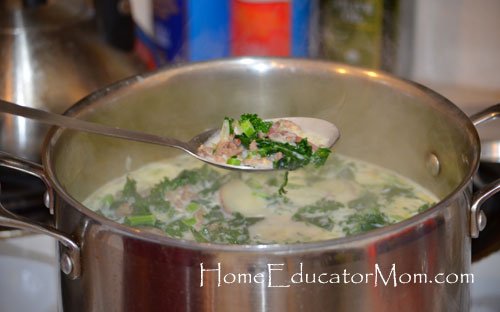 Zuppa soup cooking in a big pot.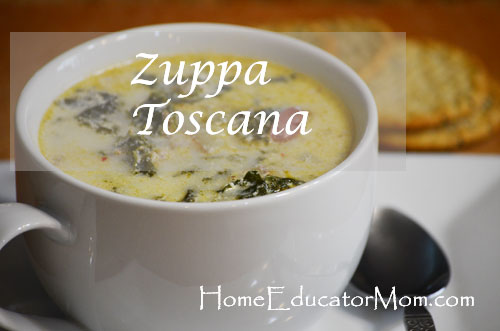 Delicious Zuppa soup served with your favorite bread and salad or enjoy a simple meal of soup and crackers!
Makes 12 servings.
Recipe adapted from The Pioneer Woman Cooks.