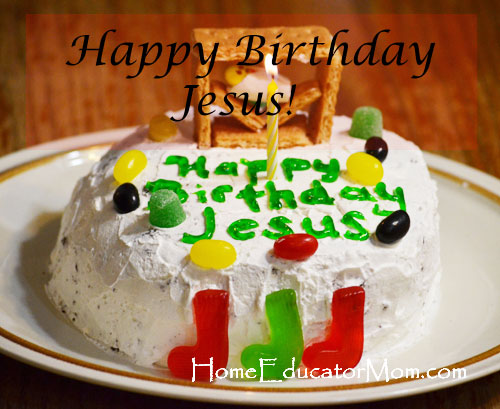 One of our Christmas traditions is to make a birthday cake for Jesus. You can make it as fancy as you want or a simple homemade one with your kids. Over here, we like to make a birthday cake for Jesus with the Wordless Book colors. If you're new to this site, check out my post, The Wordless Book, on how to use the Wordless Book to share the gospel message, and now incorporate these colors into your birthday cake for Jesus. What a fun way to share Jesus with kids this Christmas. See note below on how the manger and baby Jesus were made.
The kids and Bubba made this cake together and we used things that have the Wordless Book colors, black, red, white, gold and green to decorate the cake. As the kids are decorating the cake, we talked about what each color represented.
Here's a recap of the Wordless Book colors: For a full explanation of these five colors, click The Wordless Book.
Black: Reminds us of the the darkness of sin.
Red: Reminds us of the blood of Jesus Christ.
White: Reminds us that we can have a clean heart when we ask Jesus to forgive us of our sins.
Gold: Reminds us of heaven.
Green: Reminds us of things that grow. It's importance to grow in Jesus after we put our trust in Him.
After going over the colors, we would sing Happy Birthday to Jesus and enjoy the cake together. This is a blast for kids of all ages and even adults too. Try it and you'll be amazed at the responses. Have a Christ filled Christmas!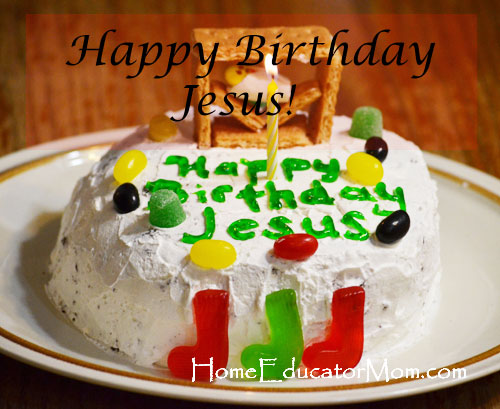 Note: The manger was made with graham crackers, "glued" together with white frosting. Baby Jesus was borrowed from our modeling clay nativity scene.